Today Let's take a look at a Braided USB Cable from a not so well known manufacturer "MTT". This USB cable has great value for money proposition and have some tricks up its slews.
Why Are Braided (USB) Cables Better?
Firstly why braided cable? Well I have a cat and she tends to destroy almost every cable no matter whether it is a headphone cable or a USB cable (only she knows what she against cables). So after she went through THREE of my original Samsung cables (costing Rs. 600-700 each) and when everything else failed, it was time to try something new, braided cable. And many reputed manufactures like Anker, Tuzker, and boAt make couple of good ones from and they supported quick charging and were quite promising but honestly speaking, they were pretty expensive for experiment. So I stumbled up upon the MTT's braided cable. From the pictures it looked OK and it said it supported fast charging and had a nifty feature of having reversible connectors at both ends. (I was a bit skeptical about it though) plus as they had a discount on it , so the deal seemed quite reasonable as well.
The package arrived a bit late but I did not care much as shipping was free (Never complain if it's free). The box contains the just Braided Nylon micro USB Cable nothing else (I still wonder, what more I was expecting?). Having a first look, the quality of the cable was quite good (much better than what I expected). The nylon braiding was nicely done, no loose threads, the connector are made of metal with plastic inserts to protect the cable, and it comes with a Velcro tie for cable management as well. All in all first impression were quite good.
MTT Braided USB Cable Review
Well now to the important part. Is this Braided USB Cable good enough? How did it perform? What about fast charging? Did my cat destroyed it as well? Well to be honest after three months of use still it looks good as new. The nylon braiding held up well (trust me I have abused it quite well). This cable does support fast charging (2.4 Amp output) but quick charging would have been nice (but that's me being greedy) and the reversible connector is a handy feature, now no need to fiddle around finding the right way in (though on USB A side, it looks bit delicate but it still going). and finally my cat, she strangely have left the cable alone after smelling it for a few seconds the first time I installed it.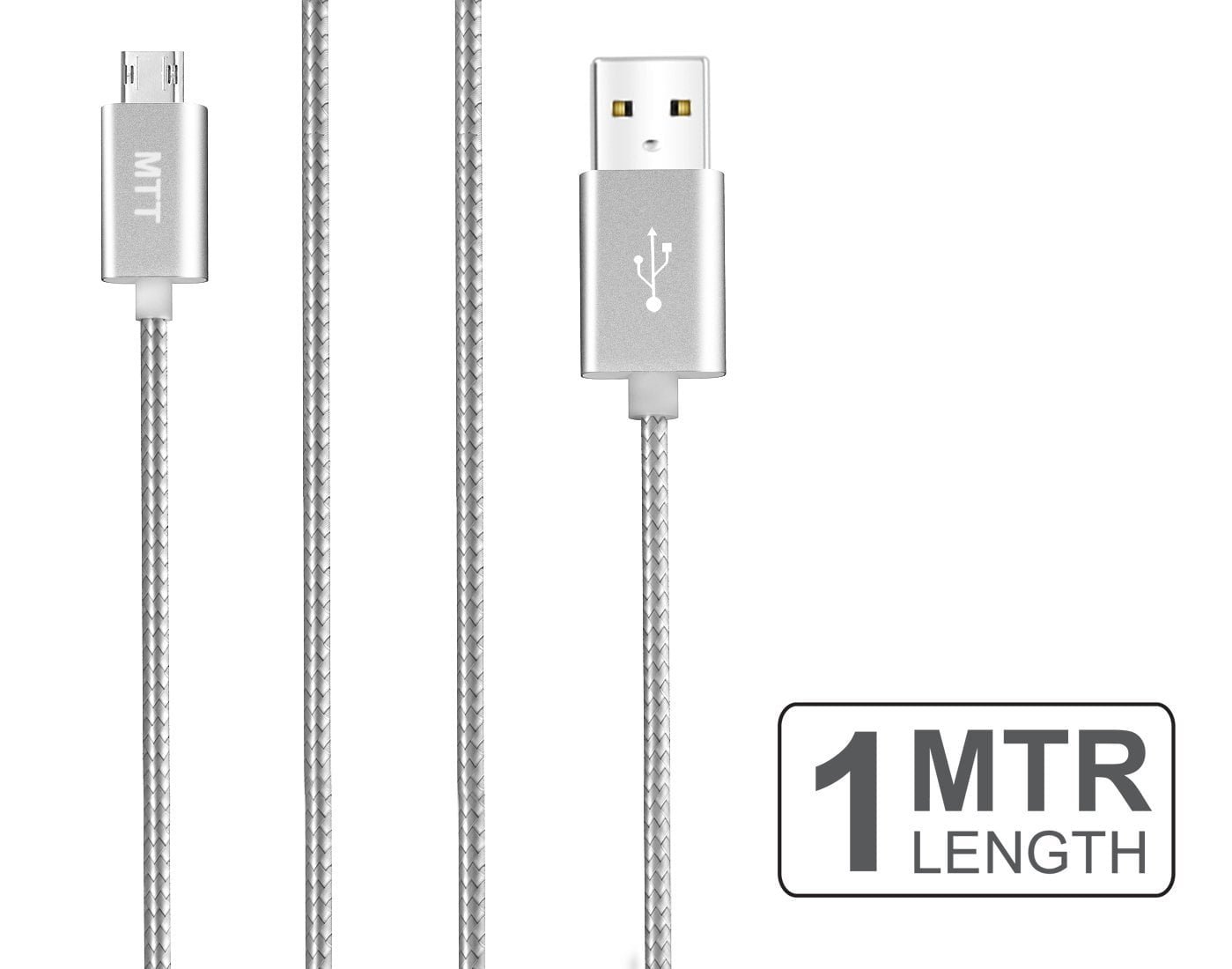 So final verdict? Well even though the Cable was quite impressive at the price and have that nifty reversible connector. The cable lacks the assurance and peace of mind that cables from big manufacturer provides (maybe I'm being paranoid but that's my view) and though I haven't faced any issues, many others have and the after sales service is quite questionable. So if you are looking a cheap cable that will take a beating before giving up (don't expect this cable to be strong as Anker Powerline plus), this is the one to get. So, this was our review about MTT Braided Nylon USB Cable! Make sure you share this with your friends too.