ANDROID ROM PARANOID REVIEW
There are lot of Custom ROMs available in the market. Recently, we talked about CyanogenMod. Its features, supported devices list and How to install CyanogenMod quickly on any Android device?. In this review, I am going to tell you about some interesting thing about one more Custom ROM of Android- 'PARANOID'. Paranoid for Android is an open-source ROM based on Android OS. It is available for Android smartphones and Tablets. In 2015, Paul Henschel started working on new OS which is based on Android. Later, this Operating System was ranked second by lot of Technology Publisher. This Operating System is now recognized as a Paranoid.
Exciting Features of Android Custom ROM Paranoid 2016:
Paranoid brings new life in Android device. Its not just a ROM which contains lot of features. Paranoid Android ROM comes up with fun filling features like App Pie, Hover Control,etc. It helps user to enjoy exciting features with fun. It helps to improve the user experience. Paranoid is also famous for its stability. It maintains the stability of the system. This makes Paranoid for Android one of the best AOSP ROMs available today.
One of the most exciting thing about Paranoid is that it is the only ROM which go straight with a stable release.
Some of the top most features of Paranoid for Android are as follows:
Floating Mode:
It helps user to view application without opening it. Example, Replying message with quick reply.
OTS Control:
On-The-Spot feature helps to open quick setting easily from Notification Window.
Hover Control
Immersive Mode
App Pie
Peek Feature
Dynamic Status Bar
Quick Setting:
Add/Remove different tiles where you wanted.
CyanogenMod Theme Engine Support
System-wide Immersive Mode:
Using this feature you can hide or appear notification bar and navigation bar.
Advanced Power Menu
Exciting Battery Styles
Advanced Power Dialogue
Support of Paranoid Updates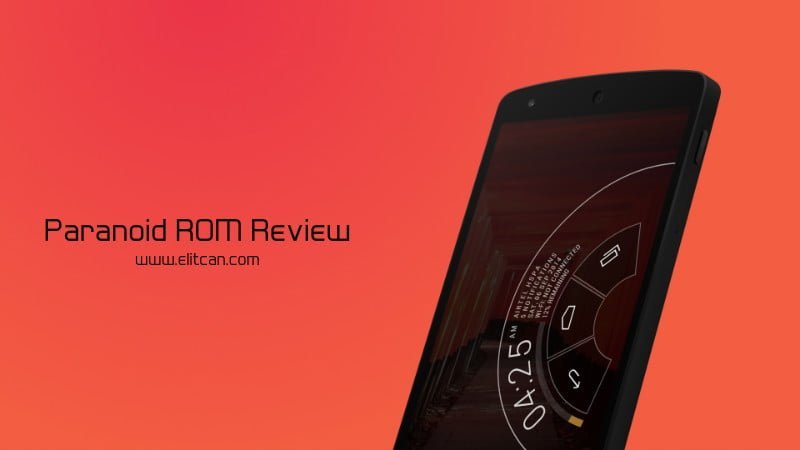 Which Android powered device support Official Paranoid Installation?
List of Paranoid ROM supported devices.
Nexus 6P
Nexus 5X
Nexus 7 (2013)
Nexus 9
Nexus 5
Nexus 6
Nexus 7 (2012)
Galaxy Nexus
Nexus 4
Nexus 10
Oneplus One
Oneplus Two
Oneplus Three
Oneplus X
Xperia Z3
Xperia Z3 Compact
Xperia Z3 Tab Compact
Xperia Z2
Xperia Z2 Tab LTE/WIFI
Pixel C
Oppo Find5
Oppo Find 7a
Oppo Find 7s
Oppo N1
Paranoid is best choice for the users who wanted to use Android as a daily driver. It gives you direct stable update. There is no confusion about alpha, beta and stable builds. Just one build and it is perfect for you. Latest Marshmallow build of Paranoid is best ever build ever released. I suggest you to use Paranoid for Android if you want to use all Custom ROM features on daily driver build.
Know about Paranoid from there Developers.