Turn Off, Restrict, Disable, Block, Stop Windows XP/ 7/ 8/ 8.1/ 10 Background Data
Yesterday while working for ElitCan, suddenly my 2GB high-speed data of Jio ended unexpectedly within a few minutes. I was really shocked since I was only browsing Wikipedia and Facebook. Mostly images and text content. How can those sites eat my 2GB data within minutes? So, I decided to investigate where my data is lost. From the settings menu, I found that in background windows update was downloaded. This Windows 10 Background Data Consumption eaten all of my data. You might have a similar experience before. Hence, today, I am going to tell you How to Block Background Data on Windows PC.
What's Consuming Windows 10 Background Data, Internet Bandwidth?
Like Android, Windows also has a large user base. Since Windows 10 is going to be Microsoft's last Windows update, it has come with a lot of updates, features and even built-in antivirus: Windows Defender. With all those good things, come to a lot of bugs! To fix those bugs, issues, problems, security vulnerabilities, updates are most necessary! And Windows 10 automatically starts its update service causing Windows 10 Eating Up Internet.
By default Windows operating system sets data connection to non-metered. Which doesn't restricts background data activity on windows desktop, laptops or on tablets.
But most of the time our internet service provider provides us with a limited amount of internet data. so in such case, we need to set internet connection on limited mode. so that data can be used only on user's demand. Which helps to restrict the background data activity on windows 10. This way by setting network connection to metered can help us to block the background data usage.
Steps to Stop Windows XP/ 7/ 8/ 8.1/ 10 Background Data?
Open the Settings menu on the Windows Operating System.
Click on Network & Internet Option.
If you are using Wi-Fi connectivity, click on Wi-Fi. Otherwise, select Ethernet or Dial-Up option.
Click on the Network you are connected.
After clicking on it there will be an option of Metered Connection. Activate that option.
Done.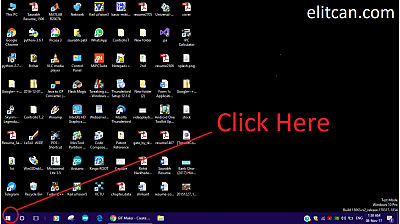 This way in simple steps we can Turn Off Windows 10 Background Data. Now, all the background data activity will not run until and unless the user runs it.